Certificates of Achievement for Nepal trekkers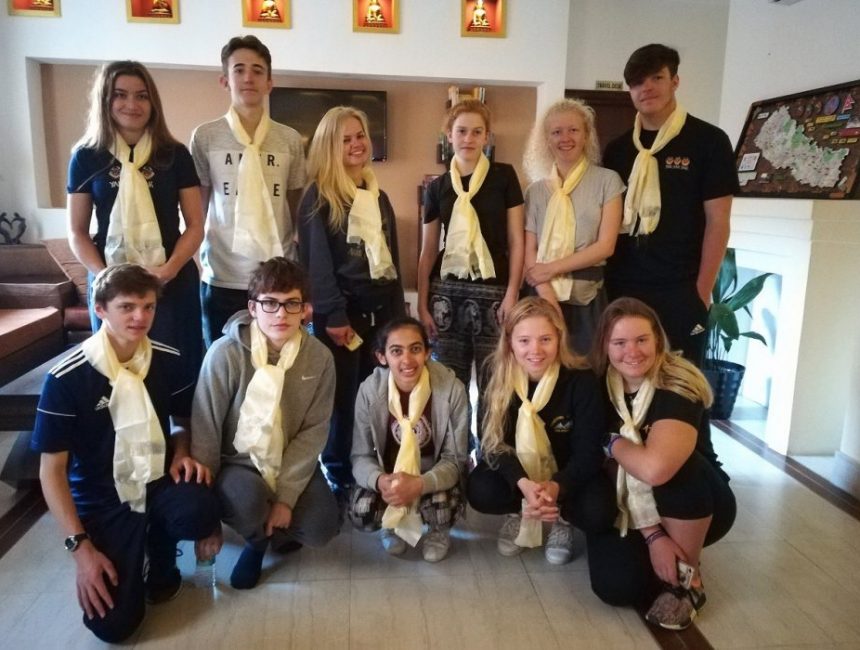 Well done to the 11 pupils who successfully completed the Nepal Annapurna Circuit over the half term break.
Along with several members of staff, the pupils spent 16 days trekking in the Annapurna region of the Himalayas, putting their fitness, team work and resourcefulness skills to the test.
The trek included 7,556 metres of ascents and 4,536 metres of descent.
The team also successfully made it up and over the Thorung La Pass, a mountain pass which stands at 5,416 metres.
The Master presented the pupils with a Certificate of Achievement in Lists (assembly) yesterday – well done to: Toby Daeche, Max Dean, Alice Gallagher-Boyden, Amelia Harvey, Jamie Hoyes, Lottie Korn, Hana Logue, Riya Manek, Caitlin McCabe, Olivia Schofield and Edward Taylor.