Celebration of Haileybury rugby at Allianz Park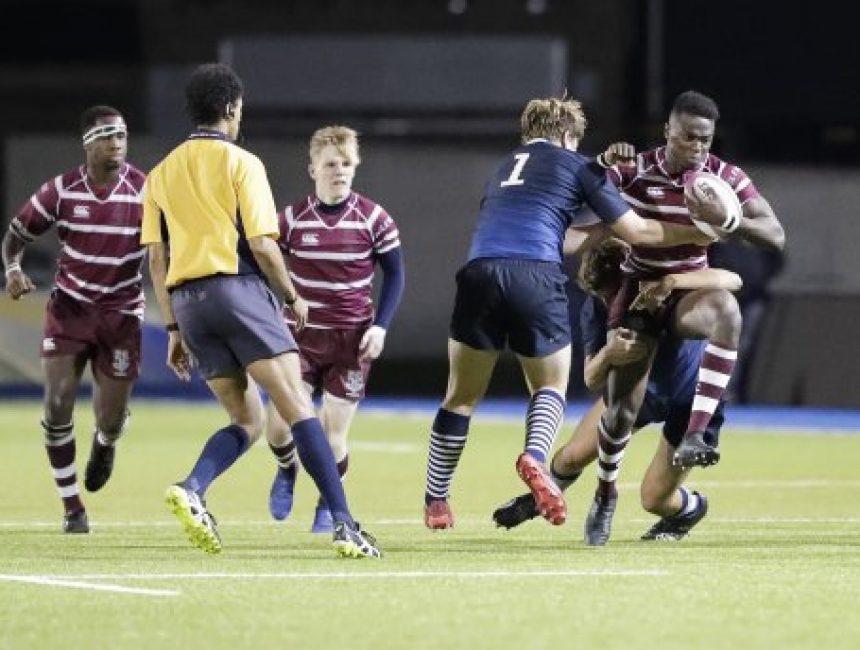 Budding young rugby players got a taste of the big time on Wednesday 12 October when they played on the hallowed turf of Saracens' Allianz Park in a celebration of rugby event.
Organised by Haileybury, the day kicked off with an U11 Prep School rugby tournament with competing schools from Hertfordshire, Cambridgeshire, Buckinghamshire and London. These included The Beacon School, St Faith's, St John's School, Caldicott Boys' Preparatory School, and Chesham Preparatory School.  
A composite 'Haileybury Select' team also took part, made up of boys from Kingshott School, Lockers Park, Aldwickbury, Lochinver House, Beechwood Park School, Westbrook Hay Preparatory School, Edge Grove and Heath Mount.
All of the children relished the chance to play in the superb surroundings of the Allianz Park stadium, with their peers, parents and teachers cheering them on.
The tournament was followed by a nail-biting fixture of Haileybury's 1st XV versus Harrow School's 1st XV. Both teams are currently competing in the Daily Mail Trophy table.
Harrow got off to a strong start and at half time had a 20-3 lead. Haileybury battled back to 20-15 with four minutes to go. The game ended with a Harrow try, and the final score was a 27-15 win to Harrow.
Haileybury's Director of Rugby and event organiser Michael Owen (former Wales and British Lions captain) said: "It was a brilliant occasion and a real celebration of Haileybury rugby. We were thrilled that all of the boys had the chance to play at Allianz Park and get a taste of what it is like to be a professional rugby player.
"The Prep School tournament was fantastic – the children played some great rugby and showed real sportsmanship. The 'Haileybury Select' team played well too and demonstrated that they were quick learners and had a good team ethic. Hopefully we will see some of them playing for Haileybury's 1st XV in a few years' time. 
"Harrow's 1st XV represented our XVs biggest challenge of the season and are a fantastic team. I am very proud of our boys; they showed great spirit and can hold their heads high. They were a real credit to the school."
Pictured: Haileybury's 1st XV versus Harrow's 1st XV at Allianz Park