Celebrating pupils' achievements at Speech Day 2018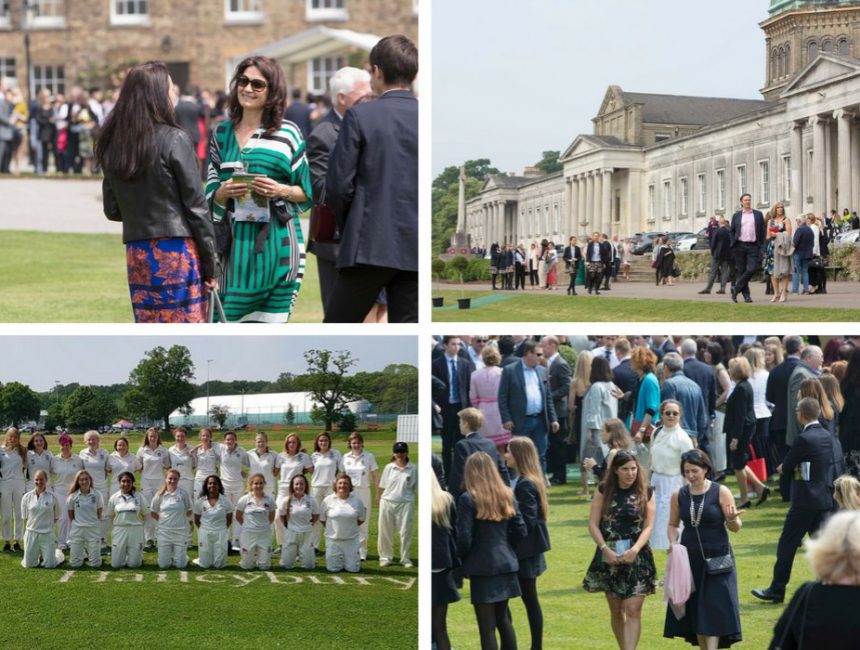 More than 2,000 pupils, parents, staff and guests came together to celebrate achievements over the past year and say farewell to leavers on Saturday 26 May.
The day started with a poignant commemoration service in Chapel, with The Very Reverend Alec Knight OBE, formerly Dean of Lincoln, as the preacher.
This was followed by speeches, which this year took place in a marquee on Terrace with Chapel, the Attlee Room and the Library acting as a scenic backdrop.
Mr Alan Pilgrim, the Chairman of Haileybury Council, welcomed everybody, and then the Master, Mr Martin Collier, gave an address.
Musicians Hugh R and Emily J performed a beautiful version of Sea Fever by John Ireland, and the Chamber Choir performed Londonderry Air.
It was then time for prizes, which were presented to pupils by the guest of honour, Mr Richard Beazley, a former parent of the school and Vice Lord Lieutenant of Hertfordshire. 
Many of the prizes awarded were for pupils who have excelled in their academic subjects over the past year.
The Lower School's James H also gave an excellent speech, as did the Heads of School, James C and Kenisha P.
At the end of the speeches, everyone dispersed onto the grass on Terrace and in the Quad for a buffet lunch and drinks.
As well as the opportunity to catch up and socialise, there was plenty of sporting and artistic action to keep the crowds entertained.
This year, for the first time, not only did the boys' 1st XI cricket team play against Marylebone Cricket Club (MCC), but so did our girls' 1st XI cricket team, who took on the MCC Women in an inaugural historic fixture.
Congratulations to both sides for playing with determination and pride.
The boys' team won by 3 wickets – they are so far unbeaten this term. The girls' team lost by 18 runs – well done to Captain Imogen S who was presented with the Spirit of Cricket Award by the MCC captain.
Over in the Art School there was a fantastic showcase of our Fifth and Sixth Form artists' work for people to look at, beautifully displayed in new gallery spaces.
The day was also a chance to say farewell to our Upper Sixth leavers, who have contributed a huge amount to school life in recent years; we wish them every success in the future. 
A big well done to all of the prize-winners, and thank you to everyone who attended and contributed to the day and made it so special.