CCF Cadets take part in Biennial Inspection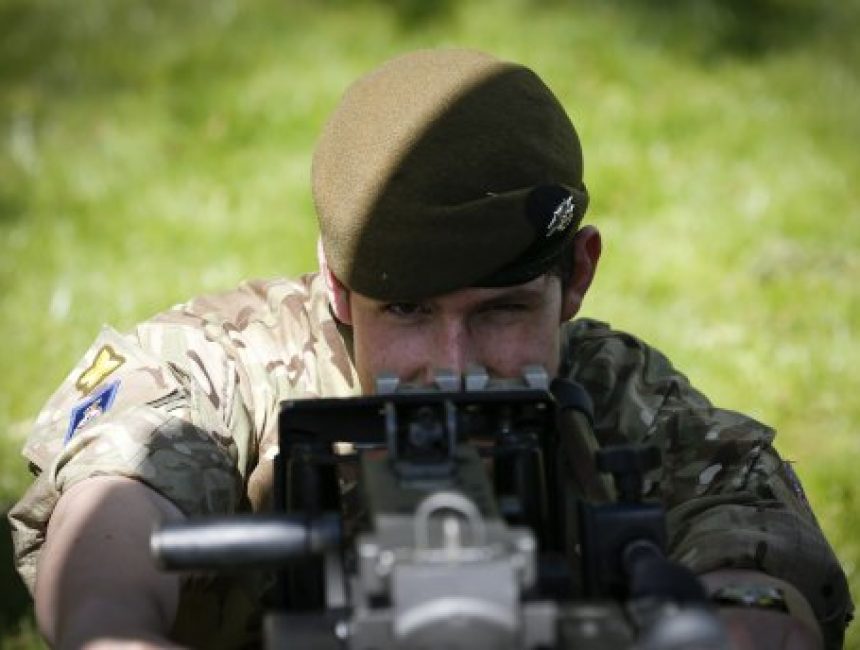 Our Combined Cadet Force (CCF) welcomed Commodore Steven Dainton to conduct the Biennial Inspection recently. 
It was a proud and enjoyable day for both our pupils and staff. Our Royal Naval cadets took to the water at Herts Young Mariners Base in Broxbourne and took part in a sailing session.
The Fifths Army cadets participated in a 'March and Shoot' competition, while the Middles Army cadets conducted a blank firing excercise in Hailey Wood. They were also shown how to use a range of other weaponry by soldiers from The 2nd Battalion of the Royal Anglian Regiment. 
And the Royal Air Force cadets proudly demonstrated the RAF Flight Simulator, which was developed by our own Cl Lapidge.
We were also pleased to welcome Colonel Darnell (retd.), Old Haileyburian and School Governor, to his first parade. He is now the member of the governing council responsible for CCF. Addressing the contingent in the Attlee Room at the end of the day's activities, he reminded the cadets about how Haileybury prepares its pupils for later life by virtue of the opportunities the school affords them. 
Overall, Commodore Dainton was really impressed with what he saw and enjoyed chatting to the cadets about their experiences in the CCF. 
Our CCF has a proud history dating back to 1886. A parade takes place every Wednesday against the backdrop of Terrace and by the memorials of those former Haileyburians who have fallen in the service of their country.
Pictured: Stephen Miller, Upper Sixth pupil