CCF cadets mark Commonwealth Day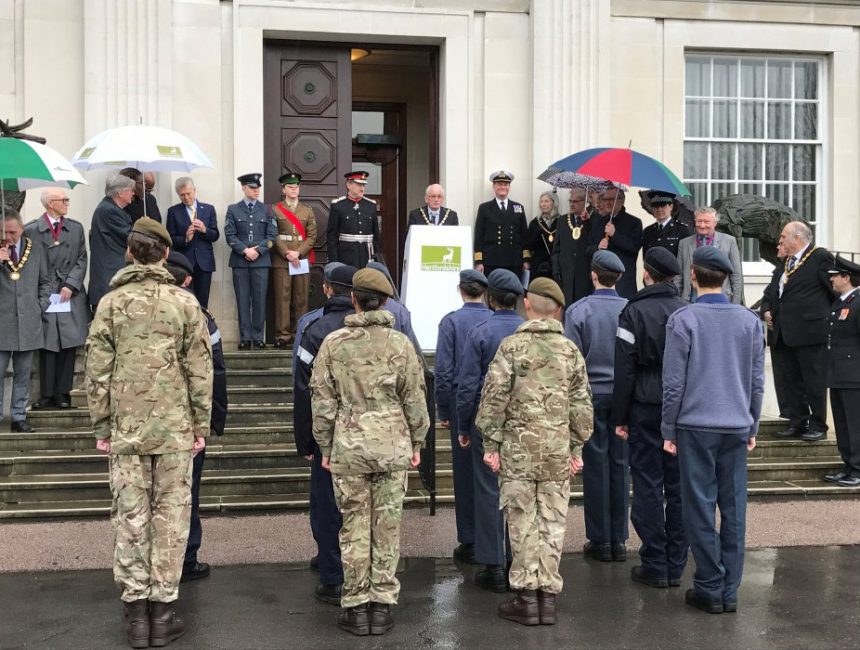 A contingent of cadets from the three services of our Haileybury CCF took part in a Commonwealth Day flag raising ceremony at County Hall in Hertford today.
Our cadets were on parade during the ceremony, which began with a welcome by the Chairman of Hertfordshire County Council, Cllr Richard Thake.
He gave the Commonwealth Secretary General's message and remembered those across the Commonwealth who fought alongside British troops and who gave their lives in the First World War.
The Lord Lieutenant of Hertfordshire, Robert Voss CBE, then read the Queen's Commonwealth message. This was followed by the reading of the Commonwealth Affirmation by Captain Kevin Shaw RN, Commanding Officer Northwood HQ.
At 10am the flag of the Commonwealth was raised, accompanied by the playing of the National Anthem.
Our cadets attended the ceremony with Major Nick Davies (CCF), Contingent Commander of our CCF, and the College Chaplain, Reverend Chris Briggs.
Haileybury's CCF has a proud history dating back to 1886. It has sections for the Royal Navy, the British Army and the Royal Air Force.
A CCF parade takes place every Wednesday by the memorials of those former Haileyburians who have fallen in the service of their country.