Callum comes 2nd in CIK-FIA KF3 World Cup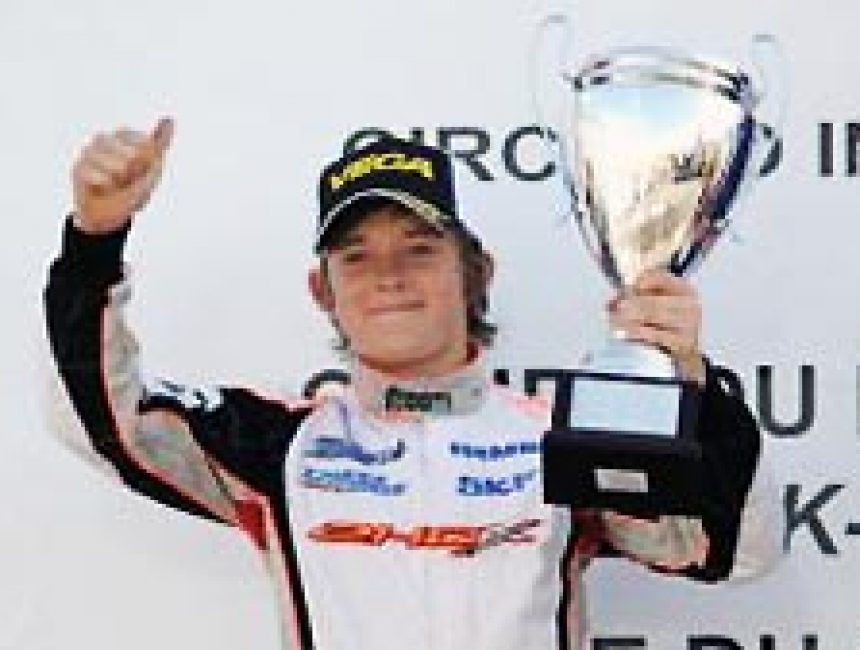 Haileyburian Callum Ilott has confirmed his place as one of the rising stars of junior karting by finishing in 2nd place in his group at the CIK-FIA KF3 World Cup last month.
At the kart circuit in Zuera, Spain, Callum also qualified 18th overall out of 88 drivers, finishing just 1.32 seconds behind group winner (and Junior World Cup Champion) Luca Corberi, aged 15, from Italy.
Callum began racing in the KF3 junior class in 2011, finishing 1st in the Formula Kart Stars UK Championship and 3rd in the German DKM Junior Kart Championship. The 2012 season has seen him win in the WSK Masters Series in Italy and come 2nd in the WSK Euro Series.
Callum joined Haileybury's Removes this August from Heath Mount, and has to combine his school work with the demands of the karting season. Callum's mother, Jane Eyes, comments, "His academic work is very important and his teachers have been very co-operative in setting his work and allowing some flexibility on its completion. His race schedule this term has taken him to Zuera in Spain, Essay in France, Milan in Italy, Lonato in Italy and back to Laval in France. All good for his French and Italian language skills! We were in Spain to watch him and are obviously proud of his achievements."
Callum currently races for the Chiesa Corse team based in Italy where the new Mercedes F1 pairing of Lewis Hamilton and Nico Rosberg were team mates at a similar age.
The season will end on 28 October and after a well-deserved rest Callum will then start winter fitness training ahead of the 2013 season.
Photographic credits: KSP