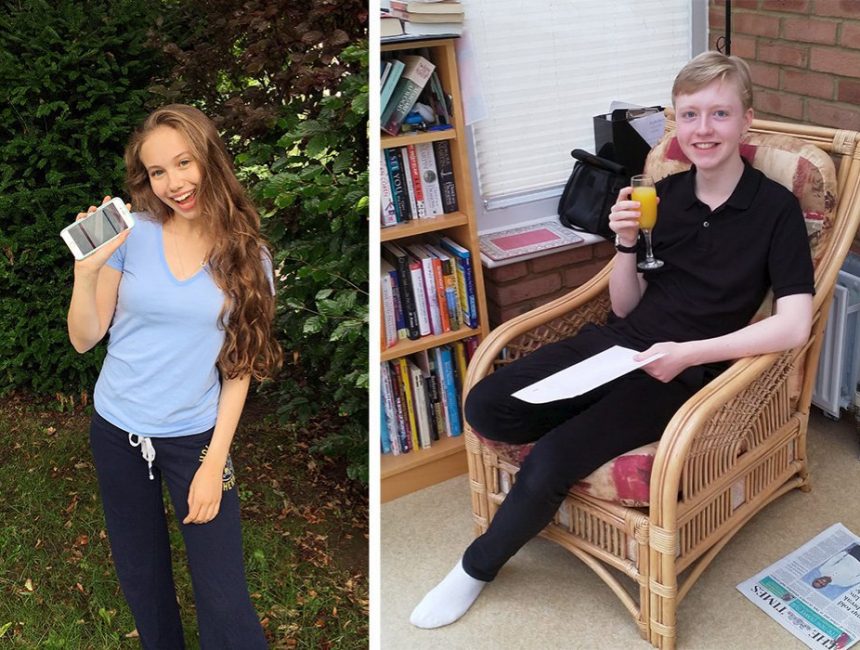 Haileybury pupils are today celebrating an outstanding set of GCSE results, the best in the School's history by some margin. Highlights of these record-breaking results include the following:
20% of all grades awarded under the new 9-1 grading system were awarded at the top level, grade 9. This is particularly impressive against a national figure of just 5%.
43% of all grades awarded were at A* level, or at the equivalent in the new system of an 8 or 9. This betters the previous School record by a significant margin of almost 10%.
68% of all results achieved were awarded at a grade A or equivalent grade 7 or above. This figure is higher than comparative figures in the School's history, breaking the current record by more than 5%.
Particular mention should be made of Eva Azazoglu, Morgan Brook, Ellie Owen and Lily Zneimer, all of whom achieved straight 9/A* grades. In addition, Juliet Kearey, Amelia Gibbard and Angelika Lattanzio scored straight A*/9/8 grades. These are remarkable achievements and are a testament to both the talent of the pupils and the hard work that they have put in over the course of the previous two years.
Master Martin Collier states that 'we are delighted that this year's GCSE results are so strong. The proportion of grades awarded at 9 is encouragingly high, but it should be pointed out that all of our pupils have excelled. We are very proud of them and their achievements.'