Batten Bistro raises £2,000 for Haileybury Youth Trust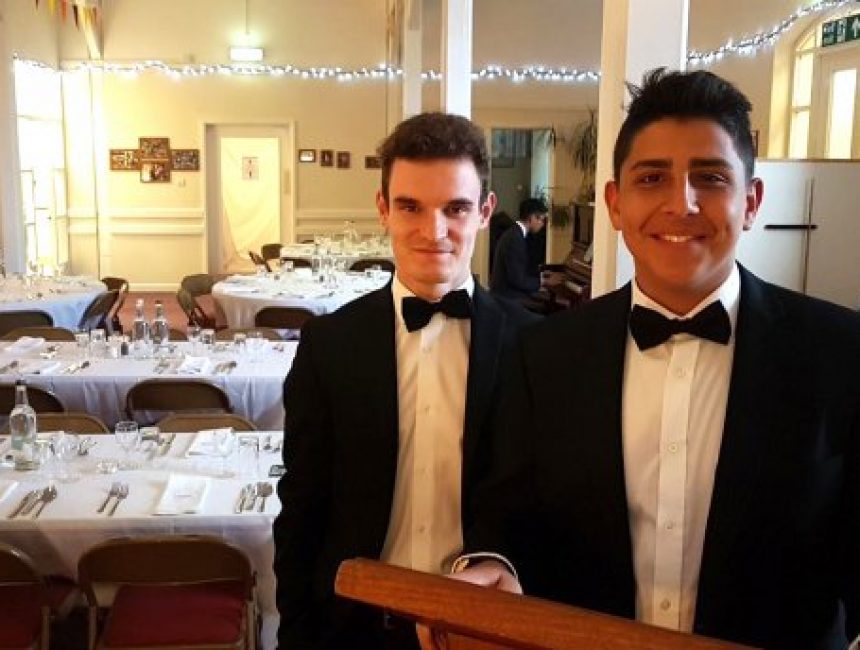 The fifth Batten Bistro was both a gastronomic and charitable success, feeding over 60 hungry customers and raising £2,000 for charity.
The event saw every Batten boarder and several day pupils running a pop-up restaurant in the Common Room for the evening. 
The boys worked together to prepare, cook and serve a delicious four-course Italian feast for 62 paying customers (made up of Sixth Form and staff).  
To start there was an 'antipasto' of bruschetta, followed by a 'primo piatto' of homemade stuffed tortellini served in a sage-infused butter.
Then came a 'secondo piatto' of cotoletta alla Milanese, a thinly sliced chicken breast coated in breadcumbs.
To finish was a delectable traditional 'dolce' of tiramisu.
The funds raised from ticket sales will be donated to the Haileybury Youth Trust, the College's very own charity which works in Uganda to improve communities and people's lives.
In recent years the funds raised from the bistro has gone towards building much-needed structures such as water tanks and school buildings. 
Batten is one of seven boys' houses at Haileybury.