Banquet dinner and resounding wins on opening In Weekend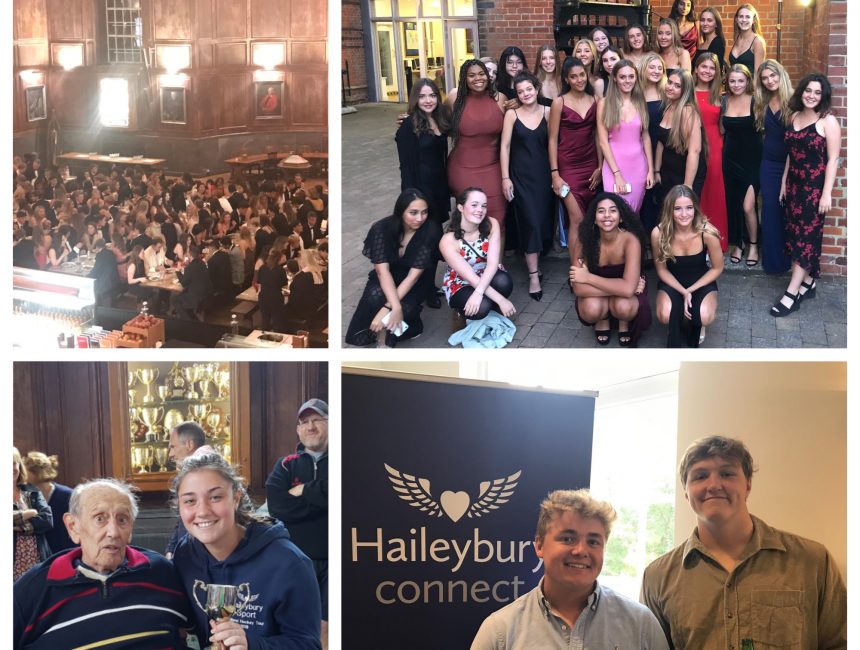 The first In Weekend of the school year featured sporting spectacles, a black-tie dinner and all the fun of the fair.
With all boarders staying on campus for Saturday and Sunday, it was the ideal opportunity for pupils to get active and socialise through an array of activities.
The Sixth Form filled the Dining Hall for a delicious selection of canapes, a showpiece main, and taster desserts ahead of a dance.
In sport, The Nunn Cup was won by the Haileybury Hockey Girls, despite fierce opposition from the OH side. That followed a superb 3-0 victory for the 1st XI over Epsom at Olympic Park with goals from Robyn Hodges (pictured bottom left with Tony Nunn), Scarlet Spavin and Georgie Shrimpton.
OH Lacrosse did claim victory in their exhibition match, while the Rugby 1st XV began their season in style with a 19-12 victory over Royal Hospital School. The match was watched by a group of OHs who were invited through Haileybury Connect.
There were inflatables and stalls at a mini-festival for some of the younger pupils and a special service in Chapel on Sunday morning to mark the start of term.
There are plenty of activities planned for the next In Weekend which falls 9-10 November.