Author Nick Toczek enthralls audiences at Haileybury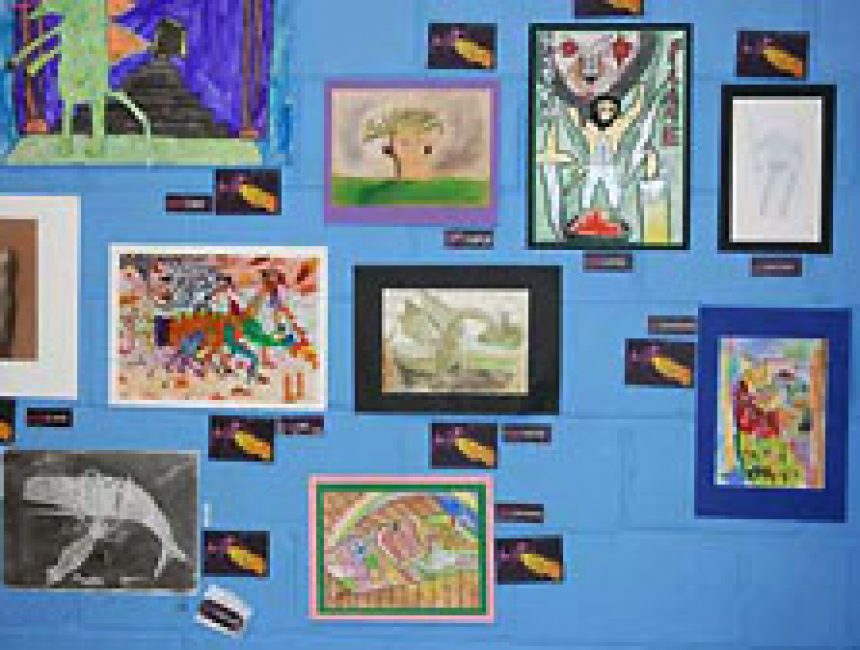 Best-selling children's author Nick Toczek wove his own brand of magic for scores of children who attended yesterday's Haileybury 2010 Prep and Primary Schools Festival of Art. Heath Mount from Watton-at-Stone won the Schools' Prize in the Painting and Drawing category, while St Martin's, from Northwood in Middlesex, won the Creative Writing Competition.
Kingshott's Dylan Cox was the overall individual winner in the Painting and Drawing category, with Year 3 pupil from Lochinver House, William Lanstone, astounding the judges with his talent in the Creative Writing Competition.
The theme of the day was myths, mysteries and magic, which made Nick Toczek the perfect guest of honour seeing as he is a full-time professional writer and performer who works variously as a poet, magician, storyteller, puppeteer, novelist, creative writing tutor and journalist. He enthralled a selection of pupils from six schools earlier in the day when he read some of his own poems, weaving in a few magic tricks and sharing some of his successful writing techniques.
The six schools then came together to rehearse a performance of The Dragons Cantata, composed by Malcolm Singer and written by Nick, which was later performed in front of a 500-strong audience made up of the prize winners, pupils and parents.
Haileybury's own Head of English, Nigel Parkin, performed The Boy Who Never Grew Up to the strains of a full orchestra, conducted by Quentin Thomas, Director of Music at Haileybury.
A full list of overall winners in the Painting and drawing competition is:
Years 3-4
1st: Georgia Baker, Kingshott
2nd: Bradley Harris, Quainton Hall
3rd: Joe Button, Heath Mount
Years 5-6
1st: Dylan Cox, Kingshott
2nd: Frankie Girling, Winchester House
3rd: Harry Sawyer, Haresfoot
Years 7-8
1st: Olivia Wentworth-Stanley, Heath Mount
2nd: Anuj Mavinkurve, Quainton Hall
3rd: Alex Voulters, Lochinver House
Drawing prize
Raeman Banaik, St Martin's
Creative Writing Competition
Years 3-4
1st: William Lanstone, Lochinver House
2nd: Sophie Dixon, St Hilda's, Harpenden
3rd: Tami Olurunfemi, Goodrington
Years 5-6
1st: Ben Harris, St Martin's
2nd: Ajay Krishnakumar, St Martin's
3rd: Harry Assadourian, St Neots
Years 7-8
1st: Mehul Vaghani, St Martin's
2nd: Nikhil Ladwa, Lochinver House
3rd: Marcus Kang, St Martin's