Author Anne Cassidy Shares her Murder Notebooks with Removes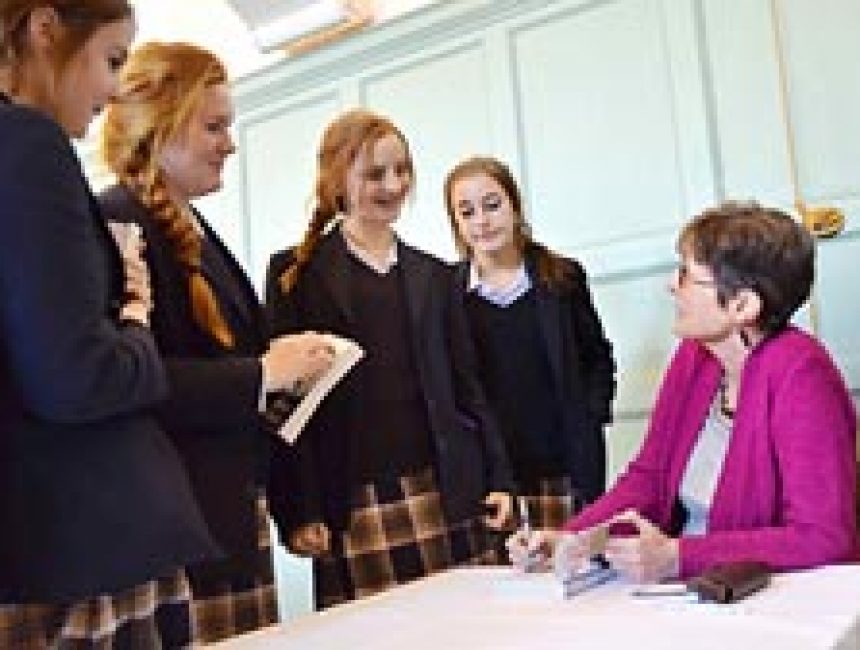 Author of teenage fiction Anne Cassidy visited Haileybury yesterday and shared her love of writing with the whole Removes year group.
Anne was a senior-school teacher for 20 years before becomg a full-time writer and she explained that her experiences in the classroom – particularly with teenagers – often provide inspiration for the situations her characters find themselves in.
The pupils had plenty of questions for the author and Anne signed copies of the two titles in her Murder Notebooks series: Dead Time and Killing Rachel.