An outstanding performance of Fiddler on the Roof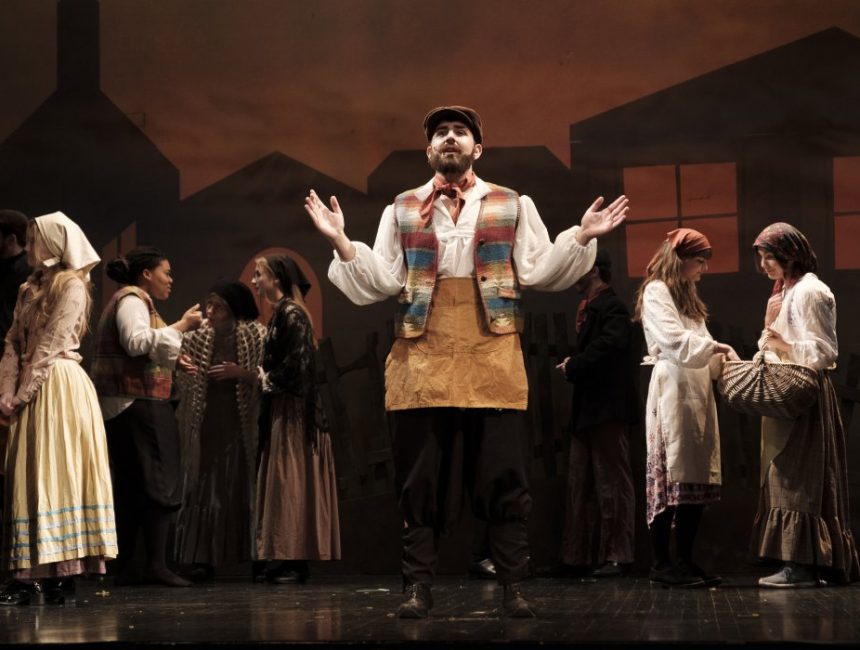 Our musical production "Fiddler on the Roof", performed by main school pupils last week was a remarkable success. 
With four performances at our local Hertford Theatre, the audience was treated to a memorable theatrical experience by our young talented actors and musicians.
The story of Fiddler On The Roof by Bock, Stein and Harnick tackles issues of social progress and revolution, alongside family ties, religious customs, gender inequality and community displacement, themes that are all still relevant today. Our main school pupils took the opportunity to explore these issues through the fabulous songs and stories of Tevye, the Dairyman and his five daughters during the turbulent times of pre-revolution Russia.
The play, by Bock, Stein and Harnick remains in the top ten most successful musicals of all time with the original production nominated for ten Tony awards, of which winning nine.
Jacob Thomas, Director of Drama commented: "It has been a demanding but rewarding process for everyone involved and I have been genuinely impressed by the professional quality and talent of our pupils. We are delighted to have received such wonderful feedback from the audience."
For more photos from "Fiddler on the Roof", please visit our photo gallery.