An invitation from the King and I - piano duo at Haileybury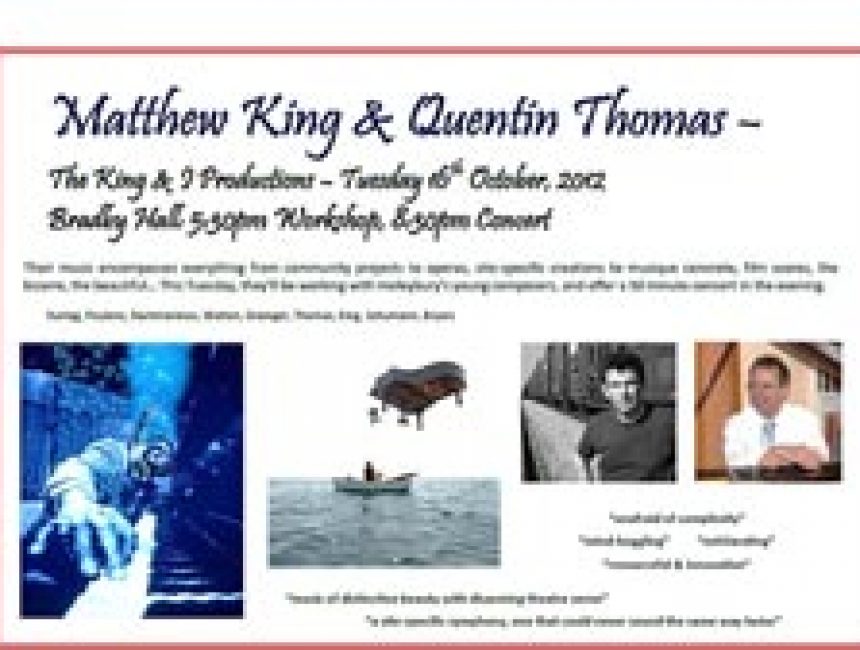 It would be tremendous if you'd join me and 'The King' in our 50 minute concert on Tuesday 16 October, 8:30 pm in the Bradby Hall. Featuring ourselves, two lucky pupils' compositions and slices of fascinating music from most eras possible; never a dull moment.
Four hands and twenty digits at two pianos, sometimes two heads at one piano (often to be found inside / under / on top of the piano…)
Workshop at 5:30 pm for ALL music academic option pupils. Pianists strongly urged to attend the concert!
Hoping to see you there.