A wonderful weekend of sport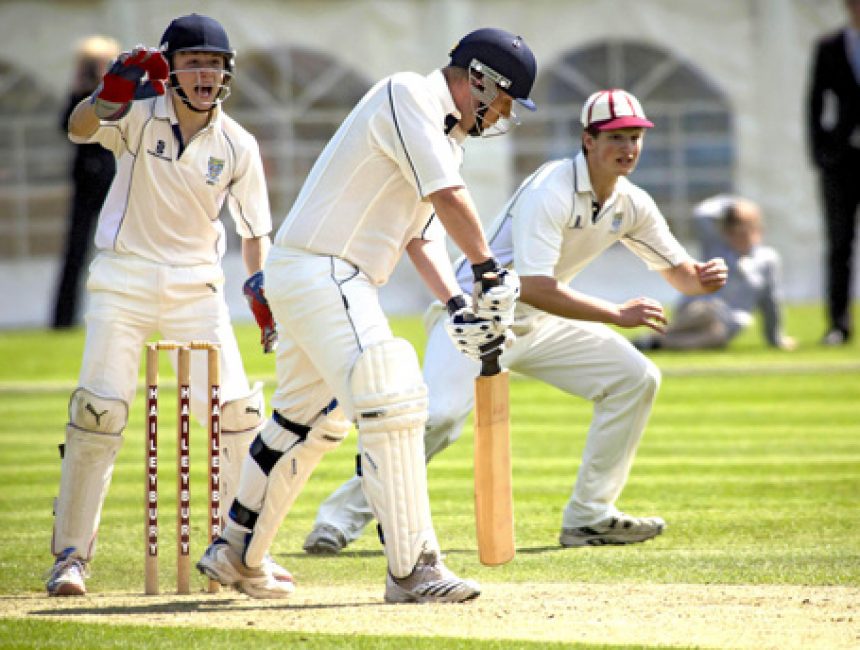 Batsmen scoring centuries in schoolboy cricket is rare, so congratulations to the three Haileybury batsmen who achieved this feat on Saturday:
Ben Christensen – 104 for the 2nd X1 v Mill Hill
Sam Reed – 115 not out for the 2nd X1 v Mill Hill
Iwan Dawes – 102 not out for the Junior Colts A v Mill Hill
Haileybury also won all the U14 and U15 rounders matches v King's, Ely this weekend. Each squad member hit every single ball bowled at them and decisive, quick running between posts pressurised the opposition into making mistakes. Both innings either in bat or fielding were great examples of how rounders should be played.
On Sunday the OH cricket team, Haileybury Hermits played the 1st XI and beat them 264-5 to 174-6 (J.Howe 49).
U13 Haileybury Rounders Festival
In muggy heat the U13 Rounders festival took place on Saturday and in the A team tournament, Haileybury beat Forest Shcool 7 to 5.5 and then Belmont by 8.5 rounders to 6. As winners of this pool, Haileybury played St Edmunds and thanks to a whole rounder by Alice Gallagher-Boyden on the very last ball of the game, Haileybury won 6 to 5.5
The decider of the Festival was Haileybury v Heath Mount and the latter's accurate fielding prevented numerous chances for scoring with the visitors winning 10 to 4.5.
The LS2 A team were superb all morning, responding to coaching points and direction from Captain Charlotte Wilde. Their fielding and decision making were excellent. Olivia Kounnis was a stalwart bowler, Rosy Wodhams' dive catches and quick reactions in backstop dismissed several players and Most Valuable Player was awarded to Monique Chapman whose catching and quick stumping on second post posed such a threat to opposition that they were afraid to attempt to run on for a half rounder!
In the B team 'round robin' tournament, Haileybury lost three of the four matches and so finished in 4th place overall.