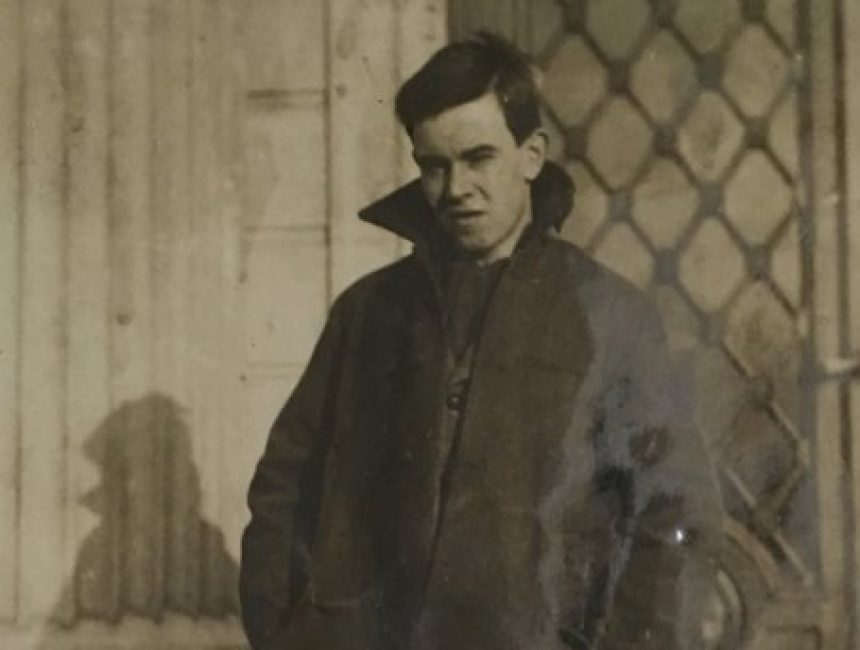 Every day this week, leading up to Remembrance Sunday, we will commemorate the lives of Haileyburians who fell in the First World War.
In total, 589 Haileyburians lost their lives during the First World War. Over the next seven days we will look in more detail at the stories of eight of those Haileyburians, who all died in 1917. The first story we will remember is that of Patrick Innes:
Patrick McLeod Innes (Thomason 1911-1916)

Second Lieutenant, Royal Garrison Artillery

Died on 30 April 1917 aged 19
In 1916, Patrick Innes was thought by many of his peers and teachers to have a golden future in front of him. He was Head of the School, captain of the Boat Club, a sergeant in Haileybury's Officer Training Corps and he had been elected to a History Scholarship at Trinity College, University of Cambridge.
Like so many other young men, Patrick (pictured) did not take up his place at Cambridge. Instead he joined the Army straight after leaving Haileybury.
Neville Coghill, later a distinguished holder of the Merton Professorship of English Literature and a friend of Patrick's, wrote: 'When I heard of the death in action of Patrick McLeod Innes, my personal feeling of loss was subdued by a sense of national bereavement. There is nothing sadder than the unfulfilled promise of early genius…his vision and his energy, appealed to me at once'.
Patrick was the third former Head of the School to be killed at the Front between July 1916 and April 1917.
He had stayed on at Haileybury for an extra term to prepare for Cambridge and take on the role of the Head of the School. Towards the end of his time at Haileybury, Patrick was concerned about his ability to be a leader and whether he was a suitable candidate for a commission.
In a letter to his mother he wrote: 'I am quite certain that I should not make a good officer. I have had, her, duties and I have performed them uncommonly badly.' Instead he noted that a number of 18 year-old Haileyburians were joining up as privates in the Army to avoid the longer training process to become an officer.
When he did finally go up for an interview for a place at cadet school he described the event as 'the most futile day I have ever spent'. Waiting to be seen by General Sir James Wolfe Murray for most of the morning, in a room constructed out of concrete blocks, Innes found that the general had left and that he was interviewed by 'a very testy and entirely undistinguished major'.
The interview consisted of Innes being asked his name, age, school – all of which were on the form in front of the major – and one or two unimportant questions. Innes noted that the day had cost him five shillings; history recounts that Patrick Innes' interview for a cadetship cost him much more than money.
Thank you to our Archives and in particular to our Archivist Mr Toby Parker for his research and help with this Week of Remembrance project.