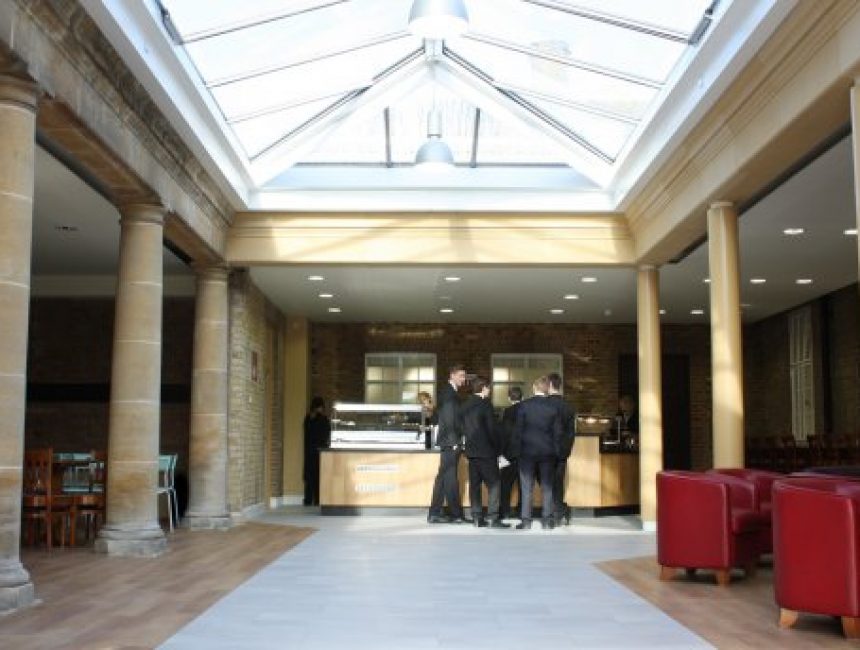 We wanted to say thank you to several organisations for their kind generosity of late which has enabled us to do some fantastic things around the College.
Thank you to the Haileybury Society, whose kind donations have amounted to just under a million pounds over the last ten years.
The Society's generosity has helped enormously with lots of exciting projects, including:
Beautiful stained glass windows in the Chapel to commemorate the centenary of the start of the First World War. Designed by Haileybury's  College archivist Toby Parker, the new windows are a stunning feature and honour those Haileyburians who have given their lives in conflicts
The Grubber, Haileybury's very own café (pictured), which since opening in 2012 has become a much-loved meeting place for all of the College community to enjoy
Sports boards
Memorial tablets in the Chapel
Bursaries, scholarships and prizes for pupils.
We would also like to say thank you to Ecotile Flooring for their kind gift of new flooring for one of our school buildings.
The new PVC flooring is a very helpful and durable addition to the building, which is used by our maintenance team. The team work hard behind the scenes making sure our campus is maintained to a very high standard.
Thank you again to Ecotile Flooring – to find out more about what they do visit www.ecotileflooring.com