A marvellous March for Rackets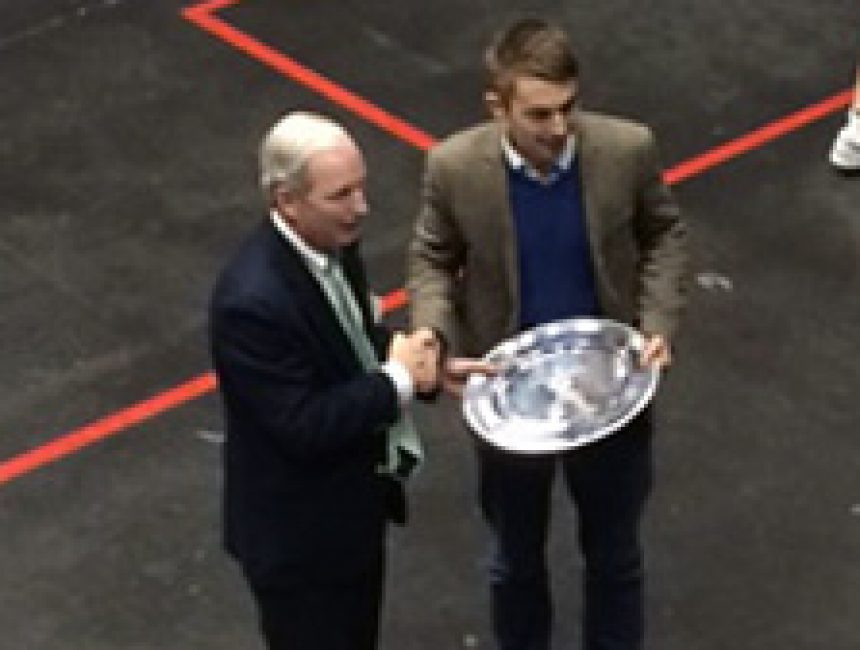 Haileyburians made history last month when an all-girl team travelled to Wellington College for a rackets fixture. This was the first time in the history of the game that an all-girl fixture has been played between two schools.
Haileybury Rackets Professional Mike Cawdron: "The girls all had a fantastic afternoon and the standard of play was outstanding, given that the majority of the girls involved had been playing for less than a year." The pairs were swapped around all afternoon and after a marathon stint of rackets, Haileybury were the victors, winning 12 games to 8.
This was fantastic preparation for the Public School Girls competition at Queens where seven Haileybury girls – significantly more than any other school – competed.
Public Schools doubles
Haileybury 2nd pair, Danny Gaskell (Th, L6) and Arnie Englander (E,V) continued their run of fine form in the Public School doubles with a 3-0 victory over an extremely talented St Pauls pair. The win followed on from convincing 3-0 victories over Winchester in the 1st round and Rugby in the second.
Mike Cawdron: "This is the first time in over 20 years that a Haileybury pair have reached the quarter final stage of the 2nd pair doubles and this competition tends to be dominated by all boy schools, so it is fantastic that we've come so far."
OH Tom is US Amateur Single Rackets Champion
Tom Billings (BFr 11) won the US Amateur Men's Singles on 23 March at the Detroit Racket Club. This is a fantastic result for Tom, earning him his first senior title.