A Century of Change - Kate Adie speaks on the Legacy of Women in World War One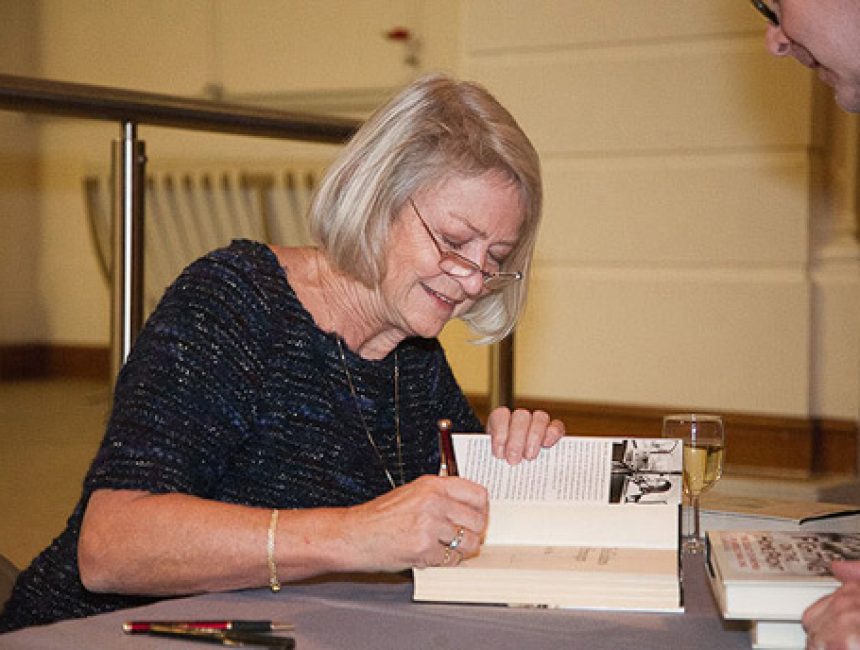 Former BBC Chief News Correspondent Kate Adie displayed her journalistic and story-telling talents during an immensely enlightening and entertaining talk to a packed audience at Haileybury last week.
Ms Adie's visit focussed on her new book, Fighting on the Home Front, and the author's research into the ways women's lives changed during the war and what the impact has been for generations of women since.
Big School was filled with members of the public and the Haileybury community, whose questions Ms Adie answered most thoroughly at the end of the evening. Leading on from the changing role of women in conflict, questions from the audience referred to some iconic reporting by Adie while at the BBC, including her presence at the Tiananmen Square atrocity in June 1989 and under tank fire in Bosnia during the Yugoslavian civil war. She touched upon the changing nature of television journalism and the way technology is utterly transforming the way wars are fought and therefore reported.
A long queue for book signings at the end of the evening showed in what high esteem Kate Adie continues to be held by the public and how successfully her talk was received.