2013 Results Destined for the Record Books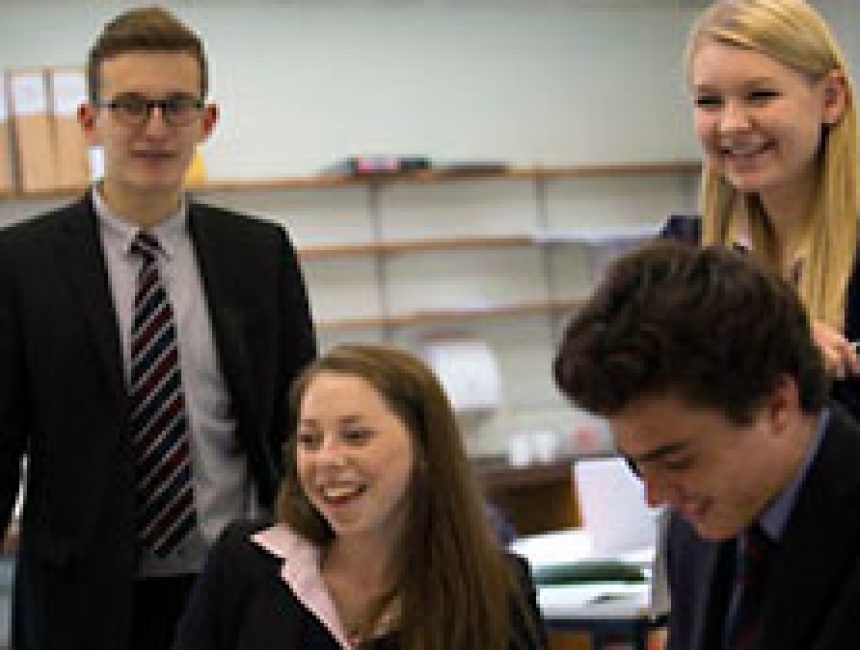 Celebrating isn't one of the six Haileybury Habits, but at the end of our 150th year the Upper Sixth Haileyburians of 2012-13 will reflect on an excellent set of A Level and IB Diploma results this summer and deservedly take great pleasure and pride in their achievements.
With over 55% of all grades A*-A or equivalent and over 85% of all grades A*-B or equivalent our 2013 leavers have left their own unique stamp on the College's record books, indeed these results are within touching distance of being the College's best ever and experience suggests that several successful remarks are likely to mean they will be the highest in Haileybury's history.
Rather than single out particular pupils or departments we congratulate all those pupils whose grades will allow them to move on confidently to the next stage of their lives be it in academia or the first step in a professional career. Whatever our pupils' destinations – including Cambridge, Oxford, LSE, the armed forces or a life-changing gap year for this year's cohort – they can be confident in their learning power, their personal values and their eagerness to engage in a wide variety of rewarding pursuits.
Master Joe Davies commented, "These results reflect our pupils' positive attitude to learning, their preparedness to study intelligently and also their appreciation that co-curricular engagement brings with it academic success. This year group have contributed in so many ways to the life and community of their school that they can be as proud of each other as we are of them. I also wish to thank the staff whose dedication adds so much value both in results and experience to the pupils' learning, and our pupils' families who support us in so many seen and unseen ways. These results are just one tangible outcome of such support".