2013 Charity Ball Success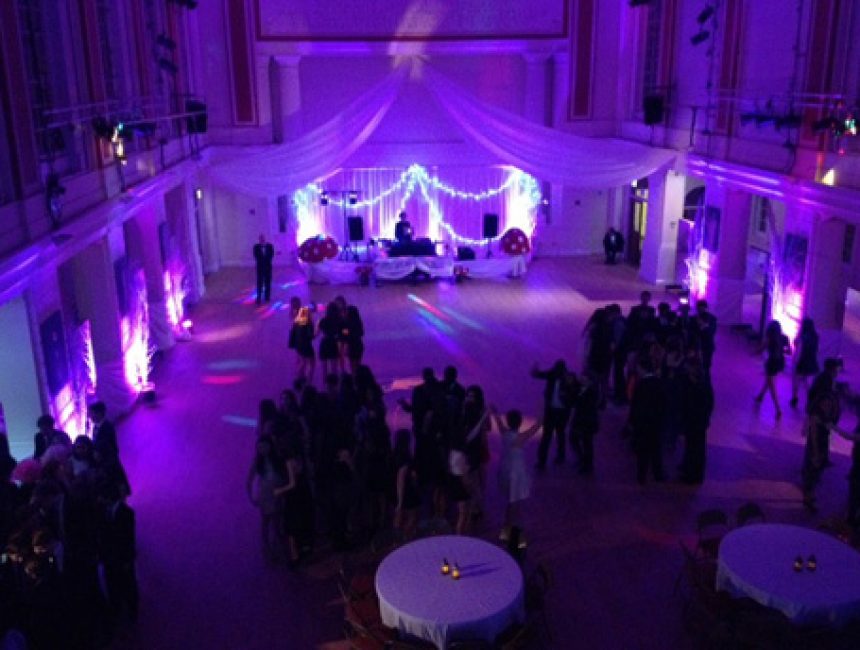 The Charity Ball took place on 12 January and was a resounding success. The ball is the only occasion of the year where the whole of Main School comes together, raising around £3,000 for our three school charities in the process.
The Charity Committee spent many months planning and organising our theme, decorations and entertainment for the evening, as well as choosing what to serve at the Sixth Form supper before the event. We decided on 'Once Upon A Time' as our chosen fairytale theme.
Previous years' entertainment and refreshments have included a laser shooting game, a magic carpet ride, candy floss and the ever-popular chocolate fountain, which made a reappearance this year. We settled on a photo booth as the evening's entertainment, which turned out to be a very popular addition to the ball!
Big School was aglow with plenty of fairy lights, enchanted trees and giant toadstools. Despite the cold weather, numerous sports fixtures and what seemed to be a never-ending list of tasks to complete, everything was in place before the ball began. Big School looked magical, and it was certainly worth all the hours we spent in preparation. It was really great to see the school enjoying an event that we had put so much into. I was incredibly grateful for and impressed by the Charity Committee's dedicated volunteers who give up their time for planning, organising, promoting, setting up and clearing up – the evening couldn't have been a success without them!
Katy Brooks, Charity College Prefect