1st XI girls' hockey v Queenswood WON 9-0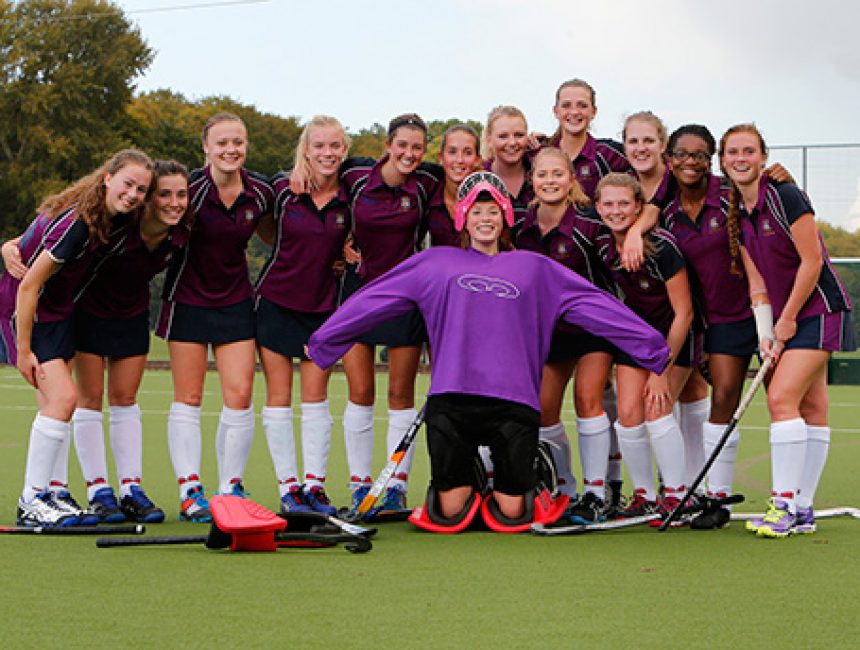 Not content with defeating the East of England finalists a couple of weeks ago, Haileybury's 1st XI hockey team put together 60 minutes of heart-stopping hockey on Saturday afternoon, beating the 2014 National Finalists Queenswood 9-0 in an amazing.
Grace Rawlins and Georgie Hodges outshone our opponent's whilst India Rawlin's defence ensured another clean sheet, with Emily Sanders and Katie Brooking marshalling the top of our D with composure.
Beth Nutt, Georgie McKenna and Millie Sparrow were immaculate outlets down the flanks. Izzy Stibbs set the tempo from the off and followed up her stunning opening salvo with what might be the 'goal of the season', deflecting in a laser-guided 40 yard pass from Grace. Georgia Billings topped the pass completion stats with an almost implausible 98%, an impressive figure given the quality of the midfield on show on both sides.
Jade Logue, Temi Akindele and Lucy Jinks made superb lead runs and Lucy Price was untouchable in the final third, netting 4 of the 9 goals.
Our U18 squad have also qualified for the East region finals in November and can approach that challenge with great belief in their abilities.