Ralph Sadleir takes Science Challenge title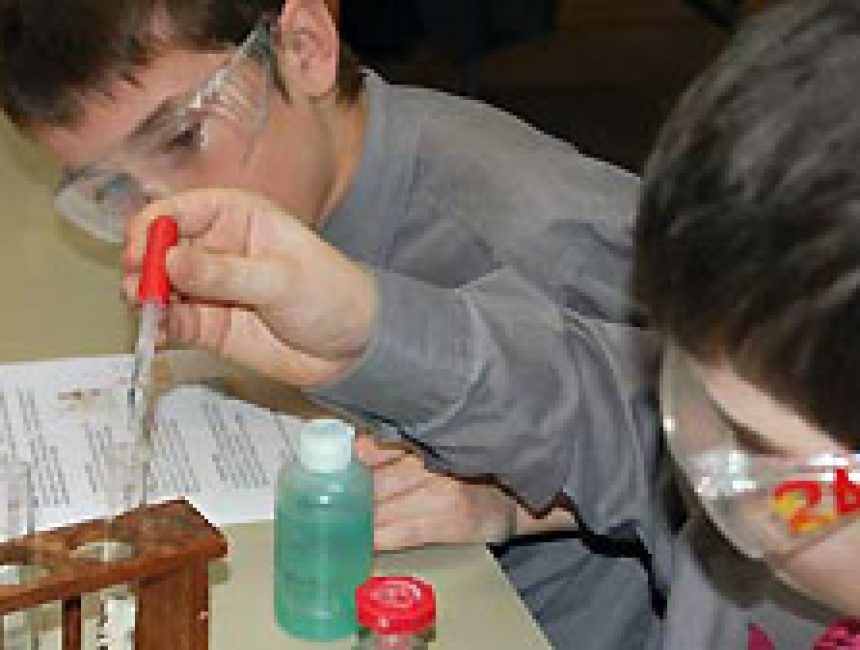 Haileybury hosted a hugely successful Science Challenge last Thursday, with 17 prep schools taking part. The team from Ralph Sadleir walked away as the overall winner while Brambletye won the Biology section, Kingshott the Chemistry section and Loyola Prep the Physics section.
Wallace & Gromit was the theme of the day, and different activities in each of the sciences were devised by Haileybury's science teachers. For Physics, the children had to construct a tower as tall as possible out of uncooked pasta to support a were-rabbit. The Biology section involved testing various foods such as the Wensleydale cheese so prominent in the film, while in Chemistry, the teams had to analyse soil samples to advise the gardeners which vegetable to grow in which soil.
You can view more pictures of the event in the gallery.
Congratulations to all those schools who competed in the Challenge:
Beechwood Park, Brambletye, Duncombe School, Hilden Oaks, Kingshott, Lochinver House, Lockers Park, Loyola Prep, Orley Farm, Orwell Park, Rickmansworth PNEU, St Hilda's Bushey, St John's Northwood, St Joseph's In The Park, The Beacon, The Ralph Sadleir Middle School, Westbrook Hay.