Preparing for the future and exploring different careers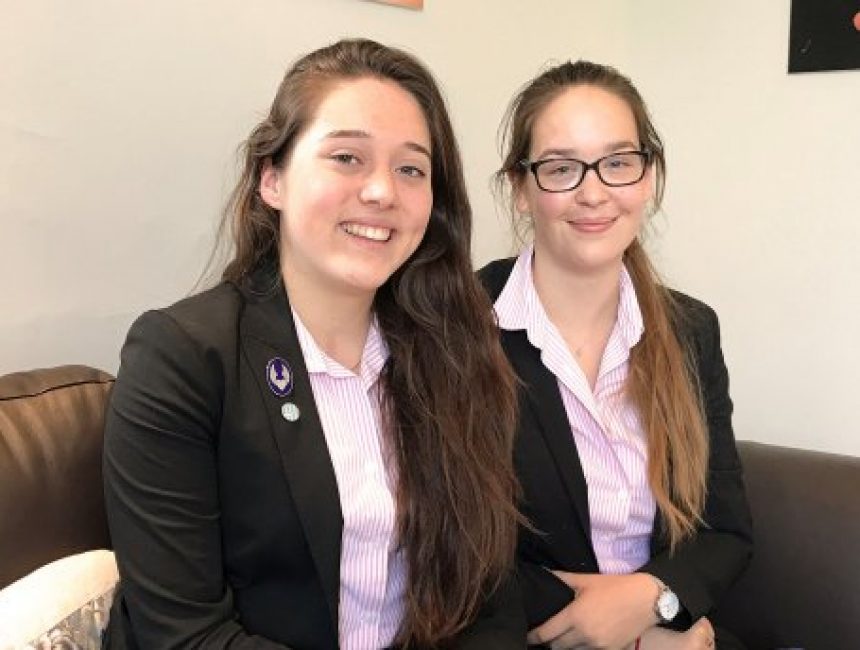 Two Upper Sixth pupils talk to us about the work experience they did during the summer holiday, and how it is helping to prepare them for the transition from school life to university and the world of work.
Marie Obrowski and Emily Jacobs are both studying for the International Baccalaureate (IB) Diploma. Marie wants to study engineering at university. Over the summer, she spent three weeks doing work experience at Volkswagen's headquarters in Germany, within its research department. Emily plans to study biomedical sciences at university and did two work placements during the summer. The first was a week at the Royal Veterinary College in London and the second was at a plastics packaging company in Luxembourg.
Marie: "I had to write a CV and covering letter to secure my placement. I learnt lots of new things and it was a good opportunity to have some responsibility. I made sure I was the first one there every morning! The kinds of areas I was involved with included human body modelling for crash simulations, car safety requirements and computational fluid dynamics (CFD) engineering. I spent the final week in a lab helping to set up equipment and working with machines."
Emily: "Places at university are so competitive and work experience really helps to set you apart. My mum is a PhD student at the Royal Veterinary College and I had the chance to recreate her PhD project, which looked into dogs and probiotics. I went into the labs and did DNA analysis. I wrote everything up as I went along, like a scientific report, and had a meeting at the end of the week to go through my results.
"My second placement at a plastics packaging company was halfway between a job and an internship – I sent in my CV and a covering letter, and went in for a meeting and signed a contract. For two weeks I worked in labs alongside technicians doing a project that they wanted to do but didn't have time for. It was very hands on, looking at gas chromatography and checking the concentration of compounds found in plastics that are used for water bottles. I am going to carry on with the project for my IB Maths Internal Assessment."
Marie: "Work experience is a good opportunity to try out and learn more about subjects you don't study at school that you think you want to take at university. I want to study engineering at university, and I can't really compare it to anything I have learned at school. My work experience cemented that this is the right thing for me and I really enjoyed it."
Emily: "I found the work experience really useful as it showed me that I really enjoyed spending time in a lab, but I wouldn't want to work in quality control – I decided it is not for me. It has helped me to be more focussed and narrow down what I want to do."