Golf Simulator officially opened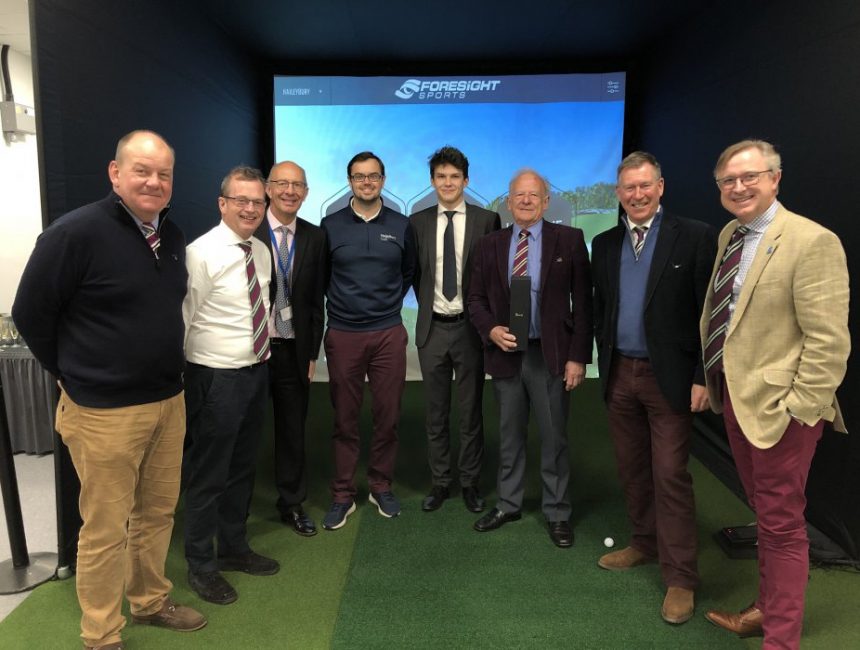 We are pleased to have officially opened our high-definition Foresight Sport GC2 simulator on Saturday 9 February. 
The Golf Simulator is housed in a converted squash court on site at Haileybury allowing our pupils to practise and play golf indoors on campus. The device uses high resolution cameras, stereoscopic lens and state-of-the-art image processing to track the golf ball once it's hit and measures the amount of spin and ball flight.
On the opening day, the Master, Martin Collier, Gavin Mann, Director of Development, the Master in charge of Golf, Ian Sanders and the Captain of Golf Luis Schmitz warmly welcomed all guests, including five members of the Old Haileyburian Golf Society and current parents. Ian Sanders has shared the vision for the next phase of the project, which is to build an indoor putting green in the converted old squash court and add various other training aids. The second fund raising golf day on Friday 14 June will be held at Hadley Wood GC.
The highlight of the day has been the "closest to the pin" competition held on the iconic 8th hole from Royal Troon, the Postage Stamp. The President of the Old Haileyburian Golf Society, Sam Smale won the competition, setting a mark that no-one else managed to beat.
Ian Sanders commented: "The installation of the simulator is proving hugely advantageous in both raising the performance standard of the pupils as well as generating increased interest in the sport."