Being kind to others makes them feel good; it can also make you feel good. Always treat others as you would like to be treated, and try to be kind to yourself, too.
Be Kind:
to a stranger – how can you help someone else's day be better?
to a friend – what can you say or do to make a friend feel special
to a family member – tell them you love them, you care, you value them
to yourself – Do something for yourself, make time, and be kind to you!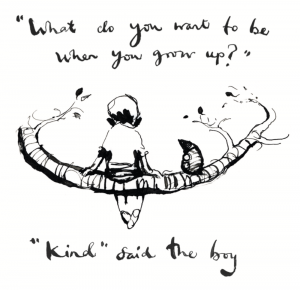 Help with some Charity work in your local area
Listen to this TedTalk on Kindness by Orly Wahba
Try some of these Random Acts of Kindness
Watch how the Kindness Boomerang goes round